Smoking is injurious to health, a message we get to read, see and hear every day. And cleaning is just the opposite, it's not harmful and is supposed to make everything healthy. But what if I say that science has come up with a revelation which has proved that cleaning is actually worse than smoking.
Pretty shocking, right? But, yes, this is the thing. A research which was done in Norway has made some shocking revelations about cleaning sprays. And science makes such discoveries, you are left wondering what else can go wrong.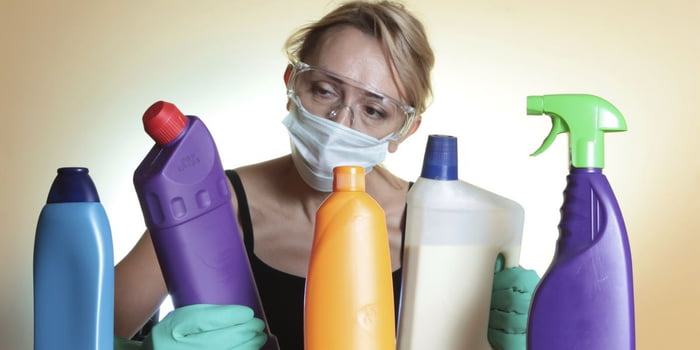 Read More: 12 Diseases That Will Force You To Say No To Cigarettes And Quit Smoking
As per the study, using cleaning sprays every day can be equally harmful and worse than anything else and is equal to smoking more than 20 cigarettes per day.
The study even said that women who generally take care of the cleansing department at home were experiencing a drop in their lung capacity. The numbers revealed that the drop was by 4.3mls a year. Those who professionally worked as cleaners had experienced this drop by 7.1mls. Asthma also is one of the outcomes.
Professor Dr. Cecile Svanes, the University of Bergen, while talking about the whole research said, "Cleaning chemicals very likely cause rather substantial damage to your lungs and is worse than smoking."
Another similar study which was published at the American Association for the Advancement of Science revealed that the volatile and the harmful organic compounds which are present in the Los Angeles air is due to pesticides, bleach, paint and, perfumes. Oistein Svanes, the man behind this study said, "The take-home message is that in the long run cleaning chemicals very likely cause rather substantial damage to your lungs. These chemicals are usually unnecessary; microfiber cloths and water are more than enough for most purposes."
A statement was even given by Sarah MacFadyen of the British Lung Foundation. She said,
"Breathing in any kind of air pollution can have an impact on our health, especially for those living with a lung condition. This study further confirms that air pollution can come from a range of sources, including from paints, adhesives and cleaning products we use indoors. Ensuring we keep our homes well ventilated, using liquid cleaners instead of sprays and checking that our cookers and heaters are in good working order will help protect us and prevent everyday products impacting on our lungs."