3. Not be overly sarcastic.
Indian parents are champions when it comes to sarcasm. They know exactly how pointless slaps and flying chappals have become these days. And so, sarcasm. They know the trend well, don't they?
Image source: Pinterest
4. Not ask for more marks.
Get 100/100 in some paper and your parents would still ask for more. Perhaps you could get 101. Why not ask for one extra mark for good handwriting? It is impossible to satisfy them with marks.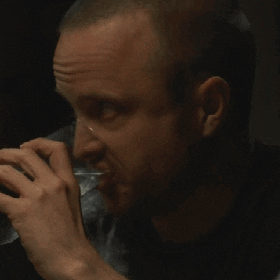 Image source: Giphy