So how many people you've seen who sweats blood because sweating salty water is too mainstream. Yes, this is as rare and creepy as it sounds because there is really a woman who sweats blood!
A 21-year-old woman has been diagnosed with an extremely rare condition that causes her to sweat blood from her face and the palms of her hands.
After being admitted to a hospital, the unnamed patient left Italian doctors baffled after they were unable to find any sign of skin lesion, the Canadian Medical Association Journal reports.
And, while medics said there was no obvious trigger for the spontaneous bleeding, the woman reported episodes occurring while she slept or carried out physical activity.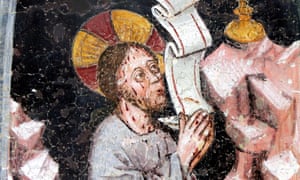 What's more, the bizarre symptoms were said to intensify during times of emotional stress and could last anywhere between one and five minutes long.
Having suffered from the unusual bleeding for three years, the woman also reported feeling socially isolated owing to embarrassment and showed symptoms consistent with major depressive disorder and panic disorder.
After several tests, doctors confirmed that the woman's blood count and blood-clotting functions were normal, eventually diagnosing her with hematohidrosis – an extremely rare condition that causes a person to excrete blood through the unbroken skin.
Thought to affect just one in 10 million people, doctors treated her with a beta-blocker medication called propranolol.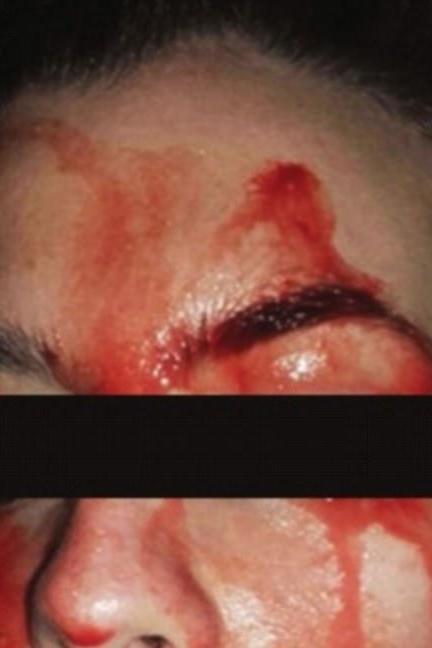 But, while it managed to substantially reduce her symptoms it was unable to completely stop them.
In an accompanying commentary, Canadian medical historian and hematologist Jacalyn Duffin said she was at first skeptical over the claims and feared that the Italian doctors had been deceived.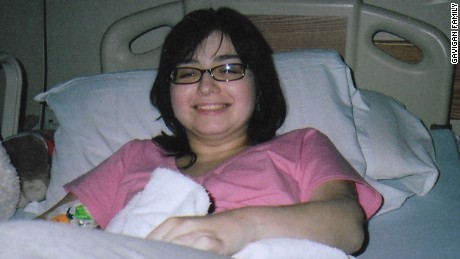 However, after examining medical literature she agreed that though the condition is rare, it is very real.
While little is known about hematohidrosis it is thought that as anxiety increases, the blood vessels which surround the sweat glands constrict to the point of rupture, which pushes it to the surface of the skin alongside sweat.
Also read: Here Are Some Major Causes Of HIV & Ways You Can Protect Yourself!
Multiple causes?
Here's more on the woman who supposedly sweats blood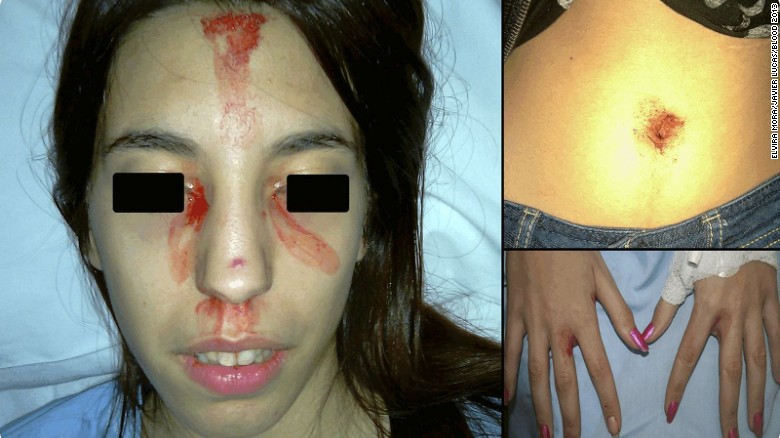 "It could be that this phenomenon of having blood appear on your face could have multiple different causes," she said, having speculated herself on the condition's physiological origins.
In some cases, she noted, patients have experienced a terrible fright before the bleeding starts. "Suddenly your adrenaline goes up and if your adrenaline goes up, maybe it does something to the microvasculature — your tiny capillaries — in your skin that causes them to shrink or explode," suggested Duffin. This unproven scenario could be one cause of bleeding skin.
"Or perhaps it's an inherited fragility of the blood vessels in the skin," said Duffin. "Or maybe it's triggered by some chemical we don't know about."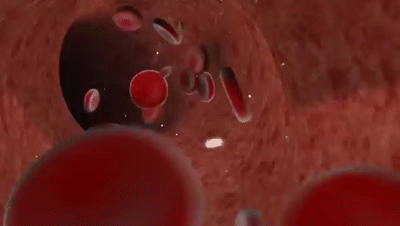 "What we learned from the cases I reviewed in the literature, it can spontaneously remit — in other words, it can just vanish with no explanation," said Duffin. "It comes with no explanation and it goes with no explanation."
This lack of explanation leads others to turn to religion.