Remember this little wizard?
Daniel Radcliffe knows by now that his name has been permanently changed to Harry Potter. And why not? Harry Potter has shaped our childhood and, why not admit, adulthood in its own magical way. Who hasn't wished to Wingardium Leviosa things around the hallway or just Stupefy that really annoying Math teacher?
Talking about Daniel Radcliffe, he is a very weird human being.
So here are 15 times Daniel Radcliffe proved he was more than just Harry Potter!
1. When Daniel took the dogs out.
So Daniel Radcliffe made us all drop our jaws for the movie Trainwreck. And, it was all his idea.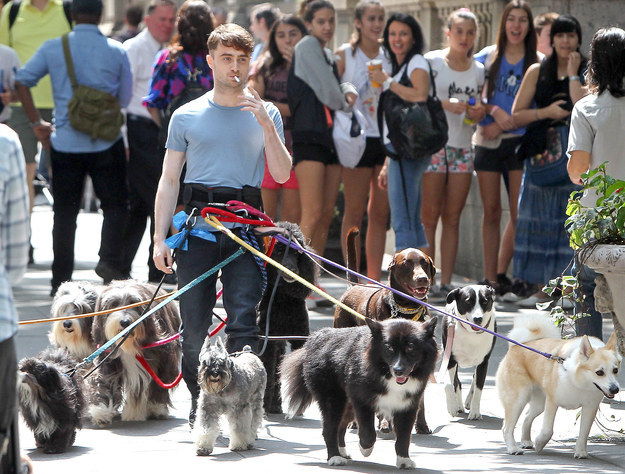 2. When he reacted to Daniel as Christian Grey.
Critically honest. Critically honest, indeed.
3. When he dressed up as Spider-Man.
Oh well. Daniel Radcliffe as Spider-Man. What else do we want, ladies?