Thieves  have yet again come up with a new way to take away your most possessed possession. Well, your car can be stolen with this one silly mistake of yours. The mistake is: not noticing a small thing, just a penny.
Be careful of this new way in which your car might get stolen.
We have heard a lot of stories when people say that their car doors were locked properly; that car lock was just fine. Despite that, the car got stolen AND most of the time, we ignore these people and their stories thinking that it was their mistake that the car got stolen. Actually, it is not their mistake.
The next victim could be you
The trick is that the thieves will just jam a penny on the rear or passenger door of your car like this and the car lock will go in vain: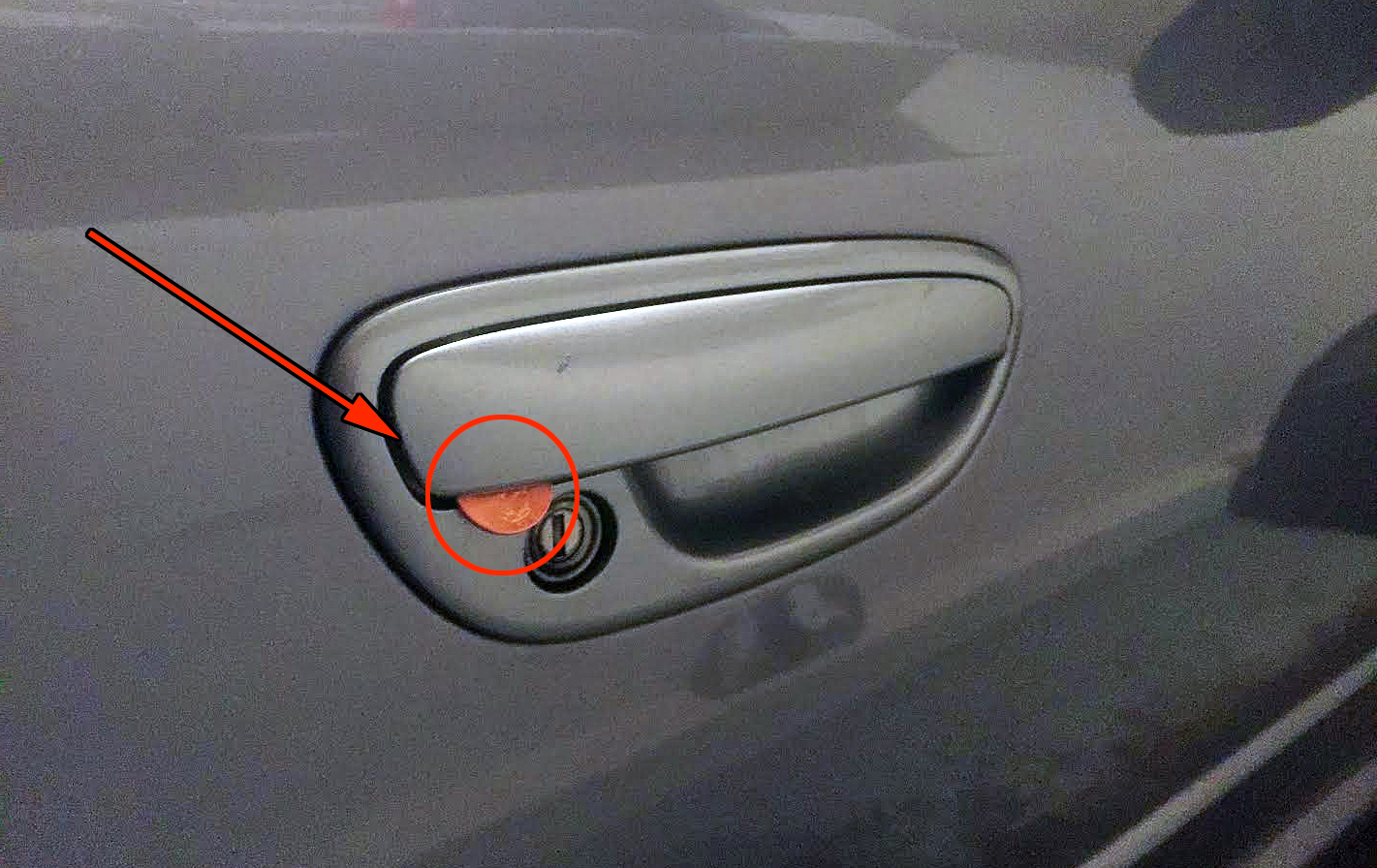 In the morning, you probably will drive off to your work just by opening the front door of your car. Then, you will  just lock it after parking the car and you will be in the office for the whole day, not noticing what is stuck in one of the car door's handle.
The thief has stuck a small coin on the rear or passenger door of yours before you locked the door
What happens is, all the doors get locked except one: the door with the coin in it, the car lock won't be able to lock it