Almost everybody trusts big companies because of their brand value and of course, advertisements and a lot of advertisements but they hold some good secrets with them and today, we are counting 13 big companies secrets you should know.
1. Legoland
Merlin Entertainments, the company that runs a wide variety of midway attractions like Legoland Discovery Centers as well as Legoland itself, pays most of their American employees less than Walmart. Oftentimes, employees love the job, but ultimately can't afford to keep it. This causes a near 90% turnover rate.
2. Dawn
You use too much dawn dish soap. That stuff is ridiculously concentrated.
3. Subway
There are few reported 'Subway' that never once bought real mayonnaise. The Light Mayo and the Real Mayo are both Light Mayo.
Also read: This Woman Has The Best Job In This World, You'll Be Jealous AF
4. Call Center
A Call center employee reveals that ALL of our calls are recorded not for training purposes ONLY.
5. Printer Ink
Printer ink cartridges are meant to signal that they're empty after a certain number of pages, even if they still have some ink left.
6. Grocery store bakeries
Grocery store bakeries do not bake the cakes they decorate. That stuff comes in frozen. Stop asking me to bake you a carrot cake. On top of that, most of the baking in grocery store bakeries is just pulling frozen pastries or muffins or whatever out of a box and panning it up, then putting it in the proofer /oven. We don't really make things anymore.
7. Sofa Companies
In sofa/couch commercials they use smaller actors/models to make the sofas/couches look bigger.
8. Top 40
Nearly every caller you hear on top 40 radio is either an intern or someone else close to the studio.
9. TV Shows
A lot of people probably know that when a tv show goes into syndication that some scenes will be cut from episodes to make them slightly shorter, to fit in more commercials.What people don't know is that the show can be slightly sped up as well, to squeeze in just a little more advertising.
10. Cinema Popcorns
A $7 tub of popcorn at the cinema costs around 9 cents to make.
11. IT Experts
Most IT experts actually Google about half of your questions to find a solution.
12. Vodka
Almost all Vodka is the same, there's no real difference in taste. Just price.
13. Ray-ban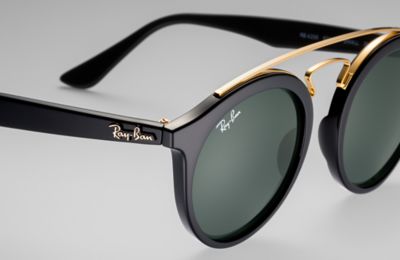 Any expensive pair of glasses you buy costs about $10 to make.