Who doesn't love good food? but more than that, who doesn't love making great good? There are different styles of cooking all over the world but cooking hacks are something which can always come in handy so here are 12 easy cooking hacks you should know!
1. Store greens with paper towels to make them last longer
The paper towels absorb excess moisture over time, which keeps the greens drier longer — and extends their shelf-life in the fridge.
2. Add a ½ cup of oil + 2 eggs to turn any boxed cake mix into cookie dough
Just add the oil and eggs to the dry mix, and bake for about 8-12 minutes at 350°F.
3. Add a bit of mustard to mac 'n' cheese to balance out the flavours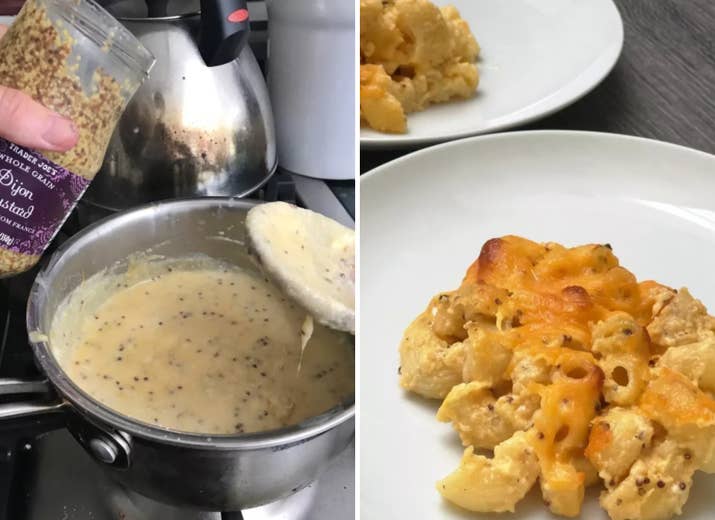 The creamy cheese and tangy mustard play off each other perfectly.
4. Two-ingredient ice cream also works with frozen bananas + Nutella
Or any other mix-ins, really. (As long as you have frozen bananas as the creamy base, you're set.)
Also read: 15 Hilarious Tweets Only A Real Foodie Will Understand
5. Ripen an avocado in 10 minutes by baking it in the oven
This won't work if you've got a completely ~rock solid~ avocado. But if you have one that's just a few days under, the heat will quickly soften up the whole thing, especially around the edges.
6. Chill a bottle of wine ASAP by wrapping it in a wet dish towel (or paper towel) and sticking it in the freezer
The entire bottle will cool down in 10 minutes or less. Problem solved!
7. When you're hard-boiling eggs, add a tablespoon of vinegar to the water to make them easier to peel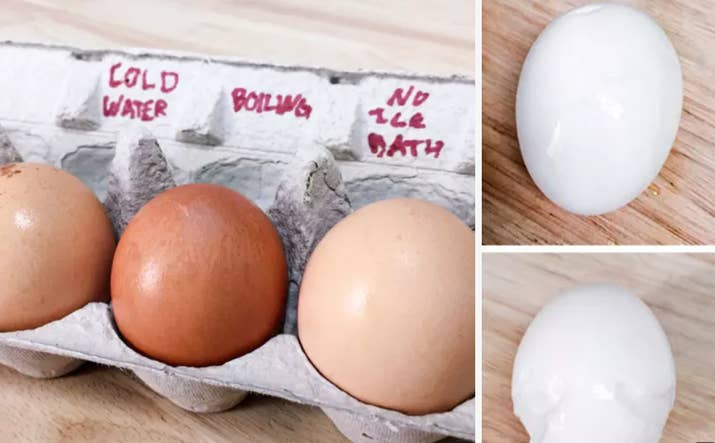 From popular hacks to make hardboiled eggs easier to peel: from playing with water temperature to switching up storage techniques. Out of all the methods, adding vinegar worked the best.
8. Among the things you can cook in a microwave (or without a stove): bacon, potatoes, and even pasta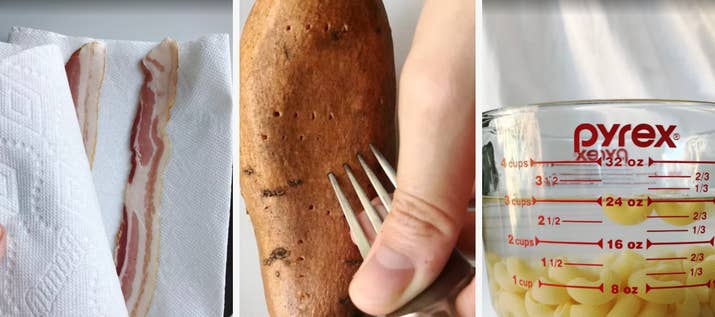 No stove? No problem. In a pinch, there are a ton of kitchen staples you can make in the microwave — as long as you keep key adjustments (like liquid ratios and cooking times) in mind.
9. Upgrade Top Ramen noodles by adding a pat of butter and switching up the back-of-package instructions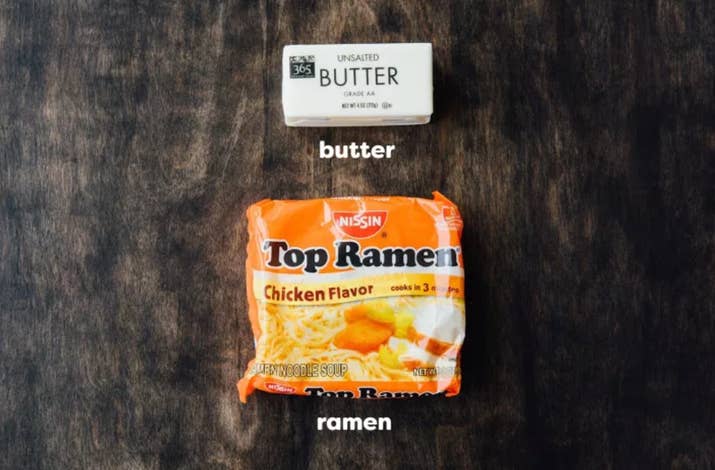 It's all about the order and making sure the noodles don't overcook.
10. Add cornstarch to scrambled eggs to make them creamier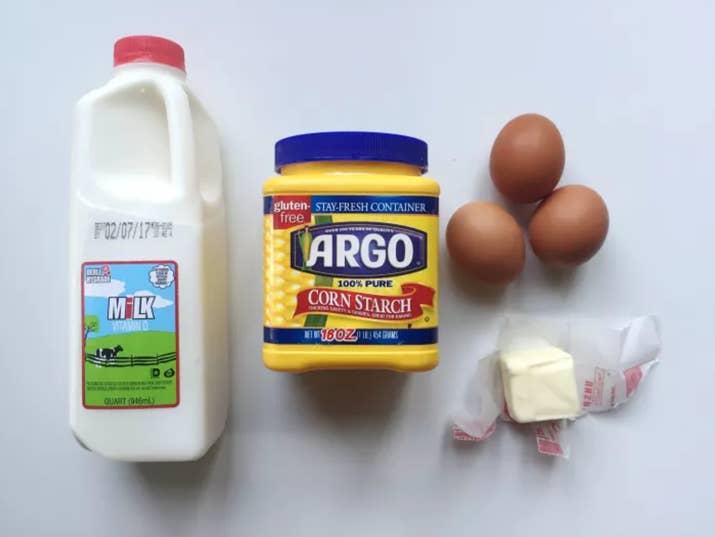 Perfect if you like your eggs a bit runnier.
11. Coat the outside of your grilled cheese in mayo for the tastiest version ever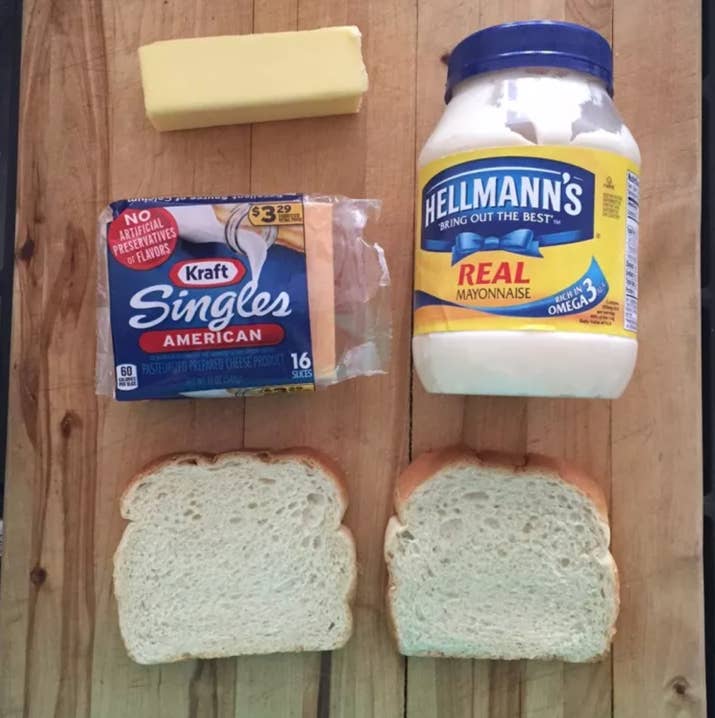 A bit of mayo = the secret to a perfectly crispy, ultra-rich grilled cheese that tastes like childhood. (But better.)
12. Make two-ingredient ice cream with just heavy cream and cream of coconut — no fancy ice cream maker required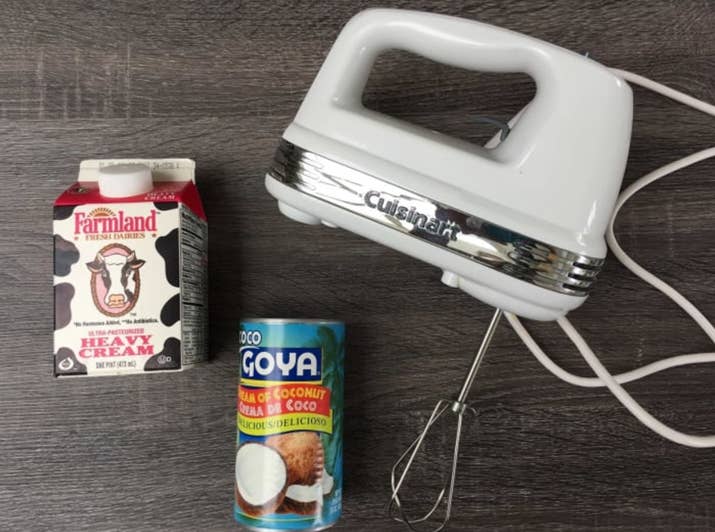 Just whip heavy cream and cream of coconut until it fluffs up, then freeze overnight.