An office is not always the marathon of productivity and engaging meetings. According to a survey, 68% of women have really cried on the job, 10% have said that they hate their bosses and the remaining percent of women happened to find their supervisors and colleagues friendly.
We bring you some real women who have made some really honest office confessions, about situations which go beyond the statistics and gives us a picture of their actual experiences, of what really happened at work. We hope that many will be able to relate to them.
also, read 12 Things You've To Go Through On The First Day Of Your New Job
1. Love for boss
I'm in my thirties and to be honest I have slept with everyone in the office whether young, old, married or single. I am looked upon as a slut, but it's not that I enjoy $3x, but to hide my $3xual identity and my yearnings for my boss, who is a married woman and we are both in love with each other for 4 years. Therefore all that slut thing is just a facade to hide the truth for the woman I love. So, that there is really no commotion in her personal and office front.
2. Introvert
I just discovered that my male colleague in office has the same designation and skills, but a higher salary than me. This was really bugging me and has made me furious over my female boss, for this partiality. At the same time, I am also really angry with myself for not being able to speak up and negotiate for a higher salary.
3. The rebel
My boss buys pizza for the whole office every Tuesday. It never happened that I get a slice of pizza as I have to travel four floors to reach the cafeteria. By the time I reach it's all over, my stupid and egoistic colleagues disappear with the remaining pizza into their offices. So, today is a Tuesday, I waited for the man to deliver the pizza and I sprayed some laxatives on every pizza. The entire restrooms in the office were blocked for the whole day. Really, I had great fun.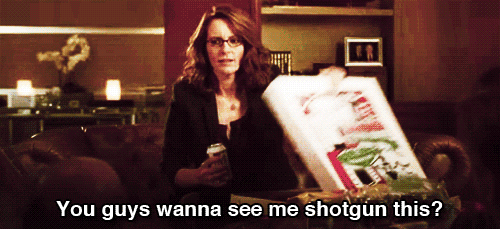 4. Out of control
In the middle of a meeting it happened, I was desperate to pee, but I felt awkward to get up, so I waited but then it became too much for me to control. Hence, I ran out and stood in the stairway, took off my tights and started peeing, as the restroom was not reachable. I was just praying nobody comes up or down the stairs.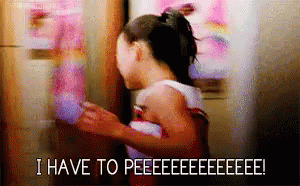 also, read Revenge Of A Soldier When Pregnant Wife Was Caught Cheating With 60 Other Guys
5. Period Day
It just happened one day that I got my period unexpectedly at work. I cupped the tampon in my hand and proceeded to the restroom, making sure nobody spots me with the tampon, that moment looked as if though I was on a spy mission.
6. The Coffee Maker
Every week we all gather for a meeting and we happen to be only two women in that lot of men. Hence, coffee is a must because without coffee it's like a wedding without an open bar. So, the task to arrange for coffee inevitably falls on the woman closest to the coffeemaker. I simply hate those eyes turning towards us.