When you talk about domestic violence, the very first thought that crosses one's mind is a man abusing a woman. Abusing is not about size, gender or strength, instead, it is about harsh abuse, power, and control, which all springs from insecurities. Today many boyfriends' are the victims, in the hands of their girlfriends'.
They use their boyfriends' as a tool to elevate their own lifestyle and life. Girlfriends' who are obsessive and wants to control all aspects of their boyfriends' life, do it in an emotional and manipulative way, as physically they are weaker than their boyfriends'. This is why girlfriend's take on a harsh tone and violence which is threatening, intimidating and commanding the way she see's fit, which is basically abusing and in a way, it's violence also.
also, read Modern World Pictures That Depicts The Harsh Truth Of The Society
We bring you some harsh truth on girlfriends' abusing their boyfriends' and taking the path of violence.
1. Announcing love on the first date
It sounds very romantic, having love at first sight. there's something always dangerous behind these words, on the very first date. An abusing character will always try to entice you before you can even assess them.
2. Deleting friends and family
Boyfriends' will not even be able to figure out, as to when they have been deleted from their friends and family. Girlfriends' usually don't find these relationships beneficial and will manipulate them to stay away from them. The motive is to make their boyfriend's alone and totally dependent on them.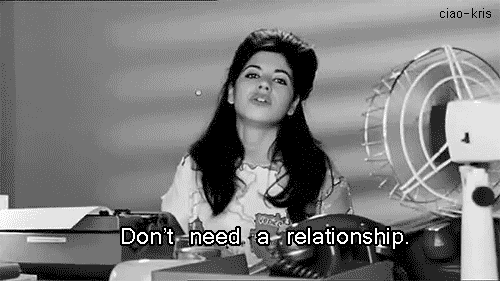 3. Cross checking every movement
An invasion of privacy will follow day by day. She will read all her texts, e-mails, phone calls, checks his wallet and pockets including their drawers too. She will regularly check on them when they are not home in time.
4. Threatening suicide
A very common subtle violence which many abusing girlfriends' do, they emotionally weaken the boyfriends'  by faking suicide like nicking their veins or swallowing some pills, to frighten them and get them on their tracks, so that they are at her beckon call and extract more harsh obedience from them.
5. Inflicting pain
An abusing takes place with heavy duty violence like hitting, pushing, pinching, or squeezing and leaving scratch marks all over the body. Basically, she's trying to convey who's the boss. If one doesn't take harsh action on this, then she gets an upper hand to commit more violence and this will increase day by day.
also, read Harsh Truths That No One Likes To Admit, Now Revealed!
6. Blame Game
Whatever goes wrong in the relationship, she will always blame her boyfriend, There will always be less appreciating and harsh depreciating happening. She will always be nagging, that this wasn't done right or that was done wrong.