10. Don't be concerned about the thinking of others about You
-By Dr Kelso from 'Scrubs'
If you can adopt this lesson in your life, a lot of problems of your life will be solved. Just do whatever makes you happy.
11. Think of Yourself First
–By George Costanza from 'Seinfeld'
You need to save yourself first and think of others later on. Own safety should be our first priority.
12. Think Before making a choice
             -By Dwight Shrute from 'The office'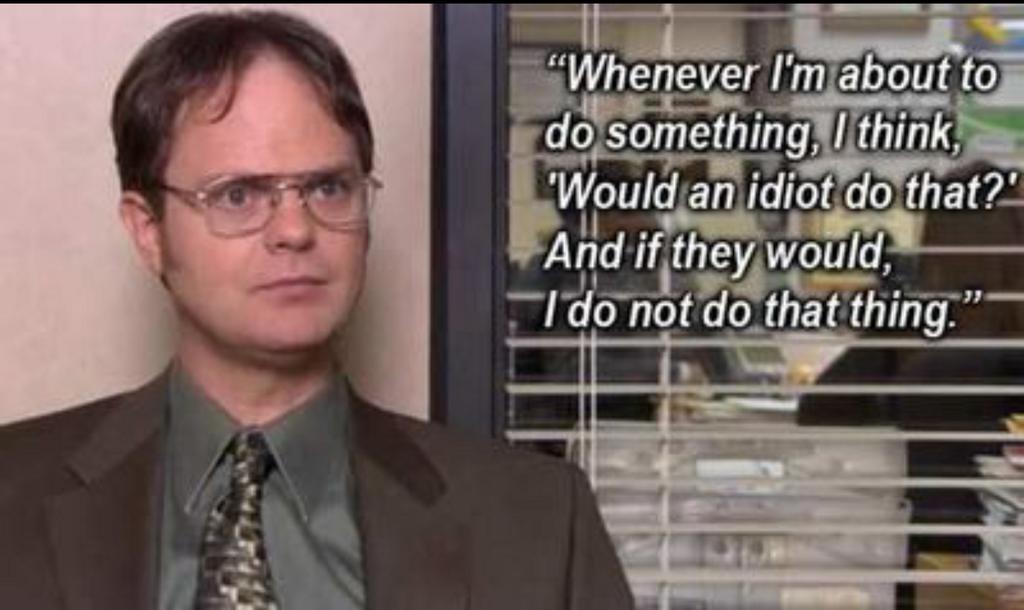 Your choices should be smart. They should be based on proper and critical thinking.