Girls come in variation and each one of them has different shades to their personality. It is known to the world that girls have intricate and complex features associated with themselves. The world knows only a part of her flexible personality as she presents and forms an opinion.
Here are some types of girls you will usually meet in college :
1. The nerd.
Image source: pinterest.com
She knows EVERYTHING. She will do anything to secure her place on the first bench. The teachers are particularly fond of her . Class and the library are the only two places in the entire campus where you can find her.
2. The pretty fashionista.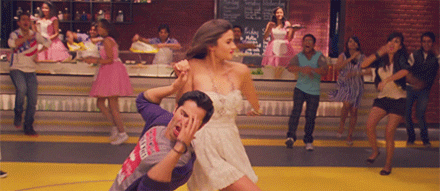 Image source: giphy.com
She rules the hearts of the boys. Her killer looks makes every boy in the college go weak in the knees. Her facebook account remains jammed by friend requests from the guys. The Romeos will do anything and everything for her.
3. The athlete.
Image source: pinterest.com
She is rather found more in the field or the stadium than in the class. And if you are friends with an athlete, you know exactly how troublesome it is to let go of her when she tries to drag you into sports.